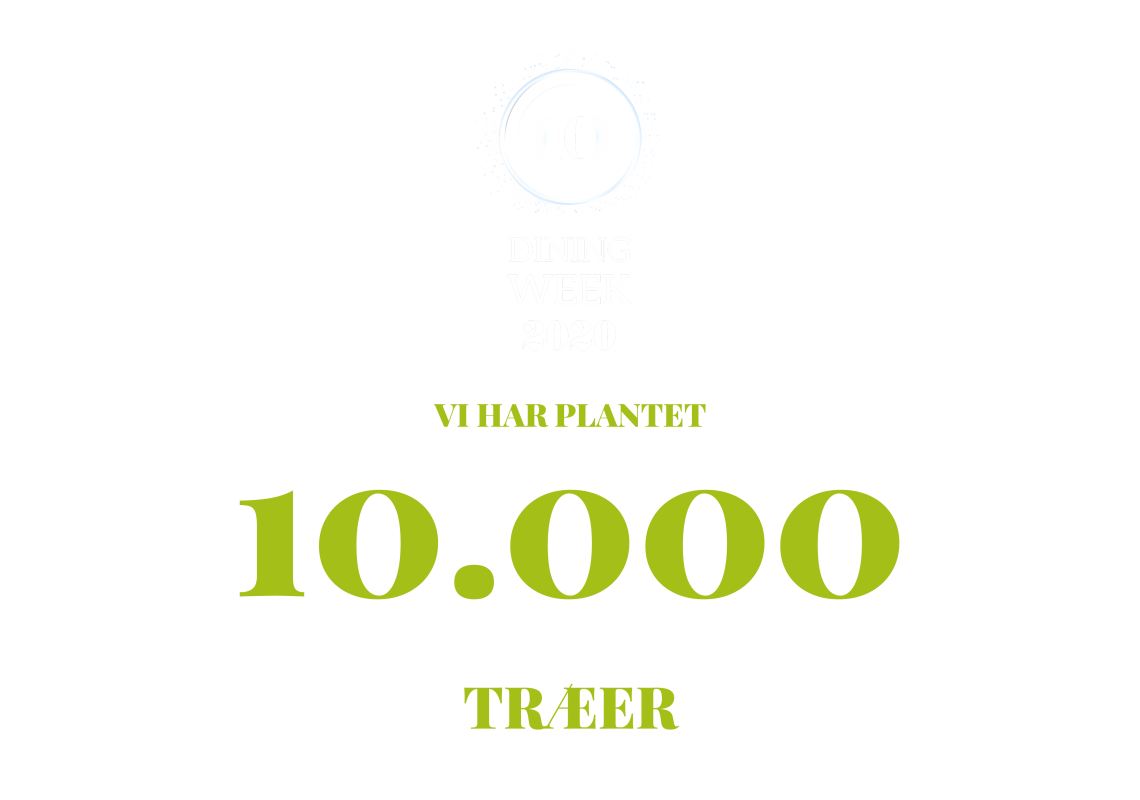 I anledning af Dining Weeks 10-års jubilæum har vi valgt at fokusere på, hvordan vi som folkefestival kan være med til at forbedre de udfordringer, som restaurationsbranchen står overfor i forhold til klima.

Derfor har vi - på vegne af os alle - valgt at plante 10.000 træer som skal være med til at reducere det klimaaftryk, som det koster at nyde mad og vin.

For at sikre at plantning af træer foregår retmæssigt og under ordentlige forhold har vi teamet op med RenSti, som til dagligt arbejder med CO2-kompensation og herunder plantning af træer.

Gennem RenSti er der valgt at plante via organisationen TIST (The International Small Group and Tree Planting Program).

Mere end 19 mio. træer er gennem TIST-programmer blevet plantet i Kenya, Tanzania og Uganda og i Indien.
Med TIST plantes mere end 70 forskellige arter af træer, som er langt
mindre sårbare overfor sygdom og miljøpåvirkninger end store monokulturskove.
Foruden træernes klimamæssige fordele har TIST-projekter også medført mange andre sekundære fordele. Heunder at generere indkomst til bønder og sikre kvalitet af jord, at styrke ligestilling, medvirke til bekæmpelse af HIV/AIDS, uddannelse af lokalbefolkning og slutteligt at bidrage med honning, frugt og nødder.
LÆS MERE OM RenSti's ARBEJDE MED CO2-NEUTRALISERING HER: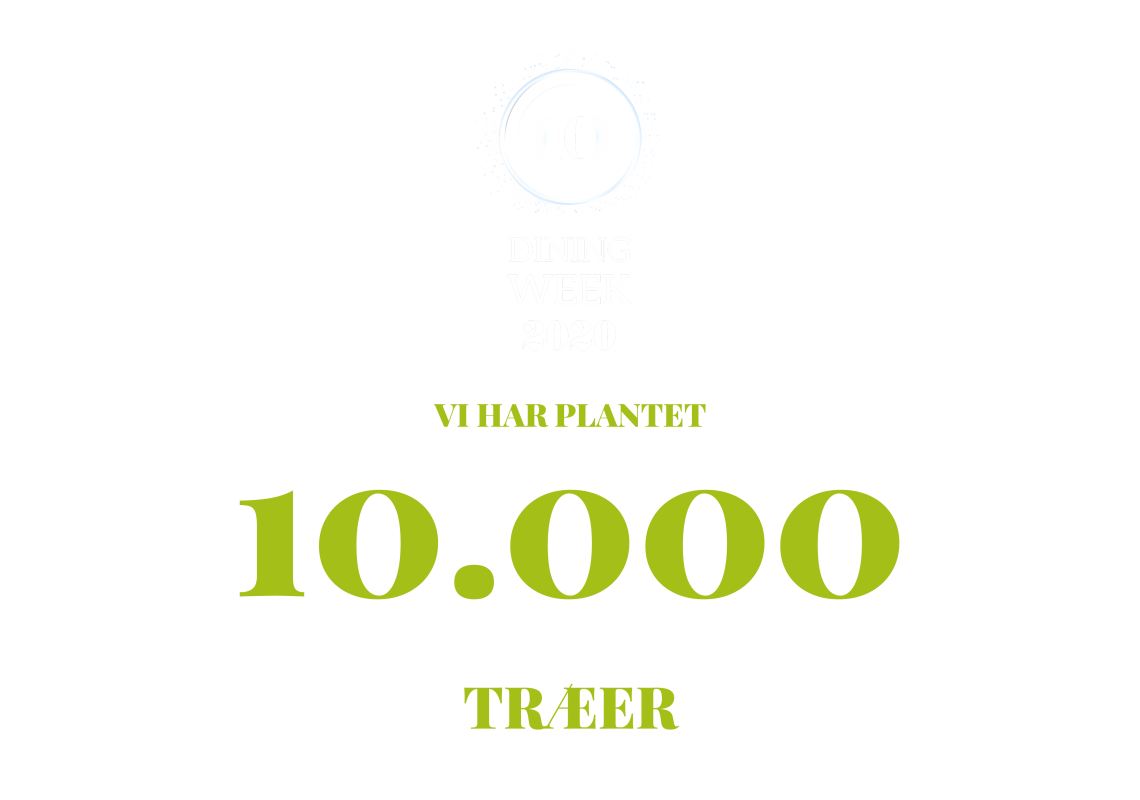 To celebrate Dining Week's 10th anniversary, we have chosen to focus on how we as a dining festival, can help improve the challenges the restaurant industry faces regarding the climate. Therefore, on behalf of all of us, we have decided to plant 10,000 trees to help reduce the CO2 footprint which enjoying food and wine has on the climate.

To ensure that tree planting is done properly and under certified conditions, we have teamed up with RenSti, who daily work with CO2 compensation.
Through RenSti, the planting has been made through the organization TIST (The International Small Group and Tree Planting Program).
More than 19 million trees have been planted through TIST programs in Kenya, Tanzania, Uganda, and India.
With TIST, more than 70 different species of trees are planted. The variety in trees ensures better resistance to diseases and environmental impacts than large monoculture forests.
In addition to the climatic benefits of trees, TIST projects also bring many secondary benefits to the planting areas. Including generating income for farmers, ensuring the quality of the land, strengthening local gender equality, improvement in fighting HIV / AIDS, educating the locals and finally to contributing with foods like honey, fruit, and nuts.
READ MORE ABOUT RenSti's CO2 NEUTRALIZATION WORK HERE:
https://rensti.dk/